Marketing Channel Specialist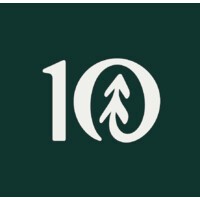 Tentree
Marketing & Communications
Vancouver, BC, Canada
Posted on Saturday, October 7, 2023
About tentree....
tentree is a lifestyle apparel company based out of Vancouver, Canada that plants ten trees for every item purchased. By combining social and environmental consciousness with apparel, we empower our customers to have a direct impact on saving the planet through intentional purchasing.
Who are we looking for?
We are looking for a detail-obsessed, dynamic and forward-thinking Channel Specialist to join our Brand Marketing team to grow and nurture our online social community. Reporting to the Senior Brand Director, you will be responsible for executing and monitoring social strategies and campaigns across all social media channels. For this role, you will ensure that our social media marketing efforts are executed on time, on brand and contribute to the goals of the company.
Our ideal candidate will be inspired and excited by discussions around sustainability and environmentalism, and passionate about making this conversation more accessible to a diverse audience.
What will you be doing?
Primary:
You will be responsible for tentree's social media channel effectiveness with the aim to grow brand discovery, drive customer engagement, and create a community of advocates to the brand ethos and our products.
You will develop channel-specific strategies to support business and marketing plans as well as setting KPIs, reporting, and recommending courses of action.
You will oversee day-to-day management of tentree's suite of social channels including, but not limited to, Instagram, Facebook, TikTok, YouTube, and Pinterest.
You will recommend approaches to test evolving channels plus how to best leverage and navigate the evolving social landscape such as Threads and X.
You will lead and manage our social media content calendar that supports both the brand product and brand ethos storytelling needs.
You will run a weekly run-of-show with Creative, Film/Photo, Marketing and Brand teams for feedback on the content pipeline plus the last review of content to go live for the following week.
Through our social media tools and active engagement, you will listen and capture current topics relevant to the brand's ethos to capture content and conversation opportunities.
You will develop campaign wrap-up reports as well as monthly, quarterly and annual social media reports to share with brand peers, Senior Brand Director and as directed including but not limited to advocacy (shares/comments, fan growth), engagement (likes, brand mentions), conversion (clicks, video view time) and revenue.
You will identify and curate content to repost (photos, videos, etc.) that reflect the values and personality of the brand to ensure a robust content pipeline.
You will brief in and assist in creating content with Creative and Marketing peers, as well as create content as needed.
You will create an online community and grow share of voice by actively engaging with consumers via post comments and direct messages.
You will identify content creators and influencers to partner with/leverage for future campaigns.
You will collaborate with Brand Marketing team peers and external partners to develop giveaways and co-branded content.
You will remain up-to-date on relevant social, influencer and ambassador content, changes, trends and strategies among both competitors and innovators outside of our industry.
Secondary:
You will lead influencer relations and work with content creators to extend reach through our products and brand ethos. Tasks might include identifying influencers for paid partnerships, organizing product exchange for content, or managing paid content creator partnerships (which includes negotiating contracts, managing budget and arranging product shipments).
You will develop influencer wrap-up reports (campaigns, monthly, quarterly and annual) to share with brand peers, Senior Brand Director and as directed.
You will work with and support our brand marketers and other brand peers to ensure UGC is strategically integrated across all organic channels to provide general program support as assigned.
You will create content creator guidelines as needed to support marketing programs.
You will support and contribute to the evolution and success of our company's brand ambassador program as directed.
Professional Requirements:
3+ years of social media and content experience.
Experience in creating content for current social channels like Instagram, Facebook, Twitter, Pinterest, YouTube, LinkedIn.
Strong knowledge of mainstream social media channels and what constitutes effective content as well as influencer/content creator relations.
Ability to assign KPIs to marketing and business goals.
Proven experience tracking, analyzing and interpreting social media campaign/project results with recommendations to optimize to improve outcomes.
Knowledge of the graphic design and creative development process with the ability to work efficiently with graphic designers and writers.
Experience in managing public feedback and how to mitigate negative conversations .
Experience with driving results and managing overlapping social media campaigns on a variety of platforms.
Strong experience working with content scheduling and influencer platforms such as Sprout Social.
Proficiency in digital measurement tools.
A start-up mentality, entrepreneurial spirit and is familiar with grassroots marketing.
A creative thinker with the ability to collaborate with others on cross-functional projects.
Comfortable working in a fast-paced startup culture; can adapt quickly and effectively to changing needs and expectations.
Personal Strengths:
Experience in the apparel industry and/or with mission-driven brands.
A self-motivated learner, showing self-awareness and demonstrating openness and curiosity. Willing to experiment and learn from mistakes and past experiences, always showing courage to step outside of comfort zones.
Keen attention to detail in planning, organization and execution of tasks, while still seeing the big picture and understanding how all of the pieces fit together and affect one another.
Ability to execute on multiple initiatives/projects with close attention to detail.
Ability to work effectively with a broad spectrum of internal team members, with clear communications skills and a collaborative mindset.
Strong writing, copy editing and proofreading skills.
Passionate about the environment and have a desire to make a truly incredible impact.
Extended healthcare plan
Generous paid days off
Ability to work from home with flexible hours
Opportunities for training and development
Employee discounts
Discretionary bonus
tentree is an equal opportunity employer. We are committed to building a team that represents a variety of backgrounds, perspectives, and skills. All employment is decided on the basis of qualifications, merit, and business needs.