Office Manager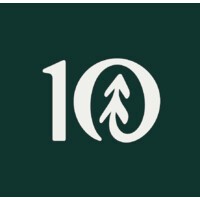 Tentree
Operations
Vancouver, BC, Canada
Posted on Tuesday, September 5, 2023
tentree is a lifestyle apparel company based out of Vancouver, Canada that plants ten trees for every item purchased. By combining social and environmental consciousness with apparel, we empower our customers to have a direct impact on saving the planet through intentional purchasing.

Who are we looking for?
We are seeking an outgoing, organized, and dynamic Office Manager to join our local team in Vancouver. This role is pivotal and central to ensuring the seamless and effective operation of our headquarters and our wider organization, but it's more than an administrative role; it is a strategic position critical to the harmony, productivity, and success of tentree. Your multifaceted responsibilities touch upon every aspect of our workplace, from operations and technology to culture and employee well-being....making it an indispensable part of our team. The successful candidate will be passionate about people, will be an ambassador to tentree's values of sustainability and belonging, and hopefully has a green thumb.
What will you be doing?
Office Administration
You will supervise all aspects of day-to-day office operations including facilities maintenance, supply management, general organization, and security adherence.
You will implement and maintain office culture and morale, ensuring the environment is pleasant and cohesive for our hybrid employees.
You will ensure a clean and safe workspace by encouraging good health and hygiene practices as per our internal policies.
You will be responsible for enforcing security protocols and safety measures within the office, including overseeing entry and surveillance systems.
You will assist in the onboarding of new employees, providing them with a warm welcome and necessary resources during their orientation.
You will develop and update office-specific policies and procedures to ensure smooth operations and compliance with external regulations.
You will develop and implement plans for office emergency responses and evacuation procedures.
You will be responsible for ensuring cost-effective usage of resources and adherence to budgets.
IT Support
You will oversee IT assets, including procuring and tracking computer hardware and other equipment.
You will manage IT service providers and vendors (including our IT contractor) to coordinate service calls, repairs, and upgrades.
When required, you will assist with troubleshooting common technical issues faced by employees (e.g. printer errors, WIFI connectivity issues) and acting as a liaison if/when escalating more complex issues to our IT contractor.
You will promote cybersecurity best practices among employees, helping educate them about phishing threats, password security, and other cybersecurity concerns to reduce the risk of data breaches.
Culture & Events
You will collaborate with HR and cross-functional teams to develop and implement culture-enhancing programs, such as lunch-and-learns, wellness initiatives (e.g. fitness challenges), social events (e.g. Sappy Hour), community volunteer activities, and sustainability practices.
You will assist with planning and executing a variety of employee engagement activities, including company-wide events (e.g. Town Halls), team-specific events (both on-site and off-site), and holiday celebrations.
You will be responsible for team communications as it relates to office or HR initiatives via our bi-weekly newsletter, Slack announcements, and the employee handbook.
You will foster a positive and inclusive workplace culture by promoting diversity and inclusion initiatives.
In conjunction with leadership, you will assist in implementing employee recognition programs to acknowledge and reward outstanding employee performance and contributions.
Professional Requirements:
Prior experience working as an Office Manager or Office Administrator, with a passion for building workplace culture.
Moderate proficiency with technical matters and ability to troubleshoot IT issues.
Very strong organizational and multitasking skills with ability to oversee multiple responsibilities simultaneously.
Very strong problem-solving focus with ability to identify issues and find effective solutions quickly.
Strong attention to detail.
An understanding of budgeting principles and prior experience with managing budgets.
Desire to work in-person from our spacious East Vancouver HQ.
Personal Strengths
Excellent interpersonal and communication skills with a strong desire to build relationships with coworkers and vendors.
An empathic attitude with a focus on understanding the needs and concerns of coworkers.
Ability to adapt to changing priorities and handle unexpected challenges in a dynamic environment, without getting stressed from potentially competing demands.
Desire to exemplify workplace culture by leading-by-example, demonstrating professionalism, and displaying a positive attitude.
Extended healthcare plan
Generous paid days off
Ability to work from home with flexible hours
Opportunities for training and development
Employee discounts
Discretionary bonus
tentree is an equal opportunity employer. We are committed to building a team that represents a variety of backgrounds, perspectives, and skills. All employment is decided on the basis of qualifications, merit, and business needs.