PR Coordinator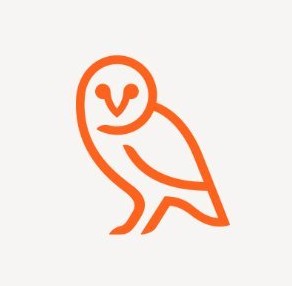 Bellroy
Administration, Marketing & Communications
Collingwood, ON, Canada
Posted on Friday, May 26, 2023
IN A NUTSHELL
We're on the hunt for a natural people person with strong organisational skills who can help shepherd our community and PR outreach programs. That includes ambassadors, content creators, field testers, press contacts and brand partners. Bellroy exists to inspire better ways to carry, use business as a force for good, and help the world flourish. Engaging unique people and high-relevance communities is key to achieving that brand mission.
That's where you'd come in. As our PR Coordinator, you'd help facilitate the conversations we're having with current partners and potentials. You'd direct opportunities to key people across the business. You'd run your calibrated brand filter across opportunities out in the world and bring relevant ideas to the table. And you'd help execute the outcomes. Whether that be by sending some products to press contacts or product reviewers, passing on a message from an ambassador, sharing some common pain points among reviewers with our product teams, researching a brand partner and taking that to the team for their attention, or running kick-offs to get content pieces off the ground.
Reporting to our Brand Communications Director and supporting our Content Partnerships, Endorsement and Creative teams, you would bring an interesting balance of ingenuity, gumption and coordination to the team. You'd gather the breadcrumbs, find the gaps, ask the questions. In return, we'll give you a world-class team to learn from, the tools to do your thing, and the support you need to flourish.
IS IT YOU?
We're looking for someone with at least 2-4 years of experience in an account management, coordination or comms/PR role, who can manage conversations, coordinate projects and know how to gather just the right amount of information to enable decision makers to… make decisions. Someone who's capable of working autonomously, as well as collaboratively (and understand when the time is right for each). Someone who can recognise the difference between a good idea and the right one (for us, specifically). Someone who can think big and small – from recognising a big opportunity in our inbox, to keeping an eye on our ambassadors' social media accounts in case something interesting pops up there. And someone who is outcome-oriented, execution-motivated and open-minded to boot.
If you're a quick and keen learner with an energetic spirit and willingness to make things happen, we want to hear from you.
SOME SKILLS YOU MUST POSSESS…
Excellent written communication
Strong attention to detail, and ability to get. things. done.
A knack for getting to the heart of what people need, and responding with clear communication that strikes the right balance of friendly and professional
General understanding of marketing, PR and content tools that can help a brand be seen and heard
Familiarity with social media platforms and press outlets (both old and new)
Strong time-management and self-motivation
Ability to facilitate meetings and bring the right people together to make a decision
A qualification in PR or communications (or similar)
A WEEK AS THE CONTENT AND COMMUNITY COORDINATOR MIGHT INCLUDE…
Pulling an interesting opportunity out of our press enquiries inbox and going deep to figure out the ins and outs of the opportunity, before bringing a summary to the team
Creating a list of editors, journalists, ambassadors or YouTube personalities we should send a batch of new products to, and figuring out the best way to do it by the dozen
Initiating a discussion with our Brand Communications Director and Content Partnerships Lead regarding the outreach strategy of an upcoming campaign, and walking away with an idea of what the story is and where it might best be seeded
Emailing a group of content creators who have agreed to feature Bellroy product in their videos, to coordinate samples, contracts and timelines
Organising a retro on some recent field tester activity, sharing the results and capturing the notes for future reference
Sharing a roundup of recent coverage, trends and community activity to the wider business.
WHY WORK FOR BELLROY?
Bellroy's mission is to inspire better ways to carry; use business as a force for good; and help the world – and our crew – flourish. We make great carry products that delight people in their everyday lives, while constantly innovating to improve the sustainability of our materials. We donate a portion of our revenue to some of the world's most effective charities and are a certified B Corporation.
We have carefully built our culture on radical effectiveness. Our credo is "smart people with good intentions who get shit done" (yes, really). We help our staff love their work and grow as people and have been recognized as Australia's Best Place to Work 2021, in the "< 100 Employees" category. If you are excited by the idea of working in an intellectually challenging environment, in an award-winning culture with genuinely great people, this might be the role for you.
LOCATION AND HOURS
This is a full-time role based in our HQ in Collingwood, Melbourne. With independent/remote working, plus occasional travel to our coastal office at Bells Beach .
Start Day: We're ready when you are!
---
---
Know someone who would be great for this job?
---
---