Performance Marketer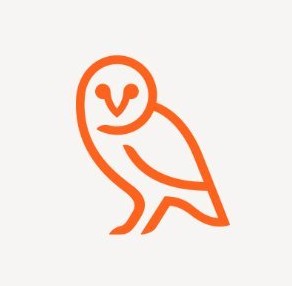 Bellroy
Marketing & Communications
Remote
Posted on Tuesday, April 11, 2023
/
/
/
Performance Marketer
IN A NUTSHELL
At Bellroy, we believe in balance. Art and science. Design and data. Intuition and technology. We are proud of the products we put out into the world, and like to know that they are being supported as best they can by all parts of the business. We're looking for a Performance Marketer to help our Digital Sales team execute and optimise our global digital advertising program – and effectively get Bellroy into the most valuable corners of the (digital) world.
As the Performance Marketer at Bellroy, you would focus your time across Google, Facebook and Amazon. You would collaborate cross-functionally with our Data, Creative and Tech teams, and make good use of your direct line to the very best Google and Facebook account teams to run campaigns, optimise activity, share results. You would use your practical mind and steely focus to take ownership of your programs and tinker, constantly, to get better outcomes. And you would work within a team of passionate marketing professionals who value curiosity, and embrace the idea of the new and untried. You can expect that there will be plenty of growth opportunities, exposure to strategic planning discussions and experimentation – including with new ad products that we get access to ahead of the wider market (lucky us!).
If you bring us your detail-oriented brain and desire for skill development, we'll offer you a world-class team to learn from, in-house experts to help you get the best from your work (hello in-house data and full-service tech team!) and a chance to help a global brand drive real business growth. Sound good? Read on…
YOU COULD BE THE ONE IF YOU HAVE...
2-5 years of experience in digital advertising, including executing Google and Facebook campaigns in a B2C landscape
Self-motivation and the ability to work autonomously (maybe remotely?) – as well as the instinct for when collaboration is needed.
An interest in exploring advertising execution on other platforms like Amazon and TikTok
The ability to work as part of a team and collaborate openly with others, but equally as comfortable getting into the nitty gritty of our ad accounts and performance data
An understanding, or appetite to learn, about marketing attribution
Experience reporting on ad performance with the ability to draw actionable insights and optimisations
A general interest and understanding of ROAS bid strategies & machine-learning
Familiarity with the broader digital marketing landscape
A curious, analytical, data-driven approach
The desire to work for a company that cares about doing good things for the world.
IF YOU WERE HERE LAST WEEK, HERE ARE SOME OF THE THINGS YOU MIGHT HAVE DONE...
Deployed assets for the latest product launch across Google, Meta and Amazon properties
Worked with our CRM Manager to connect new 1st party audience segments to our ad platforms for testing
Headed into the Google HQ with the team to discuss what insights we hope to uncover in an Alpha product test that is being planned
Brainstormed channels and execution tactics for the upcoming sales event with our Advertising Campaign Manager
Briefed in an ad copy translations task to our Content team to ensure we are communicating effectively to our global audiences
Run a performance report for the Holiday Gifting promotion and discussed insights in a weekly Ad Team meeting
Presented an ad brief to our Creative team and discussed how specific target audiences would interact with our brand and product in various paid advertising environments
Worked with our Marketing Technology Lead on executing our next Paid Ads experiment
Prepared a quarterly report on advertising creative performance to share with the Creative Team.
WHY WORK FOR BELLROY?
Bellroy's mission is to inspire better ways to carry; use business as a force for good; and help the world – and our crew – flourish. We make great carry products that delight people in their everyday lives, while constantly innovating to improve the sustainability of our materials. We donate a portion of our revenue to some of the world's most effective charities and are a certified B Corporation.
We have carefully built our culture on radical effectiveness. Our credo is "smart people with good intentions who get shit done" (yes, really). We help our staff love their work and grow as people and have been recognized as Australia's Best Place to Work 2021, in the "< 100 Employees" category. If you are excited by the idea of working in an intellectually challenging environment, in an award-winning culture with genuinely great people, this might be the role for you.
LOCATION AND HOURS
This is a full-time role based in our Collingwood Office if you're in Melbourne – or remotely if you're not. We enjoy working together in the same space but also value flexibility and finding the right brain for the job above all else.
Start Day: We're ready when you are!
---
---
Know someone who would be great for this job?
---
---