People and Culture Partner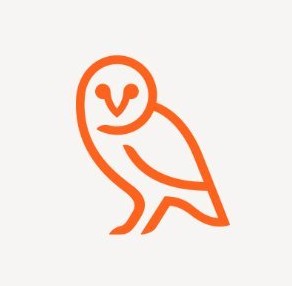 Bellroy
People & HR
Collingwood VIC 3066, Australia
Posted on Wednesday, October 26, 2022
/
/
/
People and Culture Partner
IN A NUTSHELL
Our People and Culture team is a small (but mighty) team with a broad remit. We're looking for someone with strong generalist experience to support our crew and provide an environment where they are learning, developing and flourishing. We're a design-led business that cares about the details, from the seamless user experience of our performance review process to the special treats we share during our all company meetings. It's the care and moments of delight that makes Bellroy a great place to work and we're searching for a People and Culture Partner who can foster an environment where people can thrive, support our staff and nurture and evolve the culture we have intentionally built over the last 12 years.
We need you to craft and deliver our people processes, design and implement policies for our globally dispersed team and bring a fresh perspective to our social & learning events.
Bring us your warm, decisive, people-centric approach. In return, we'll provide you with fantastic learning opportunities, the support you need and an award-winning culture to contribute to.
YOU COULD BE THE ONE IF YOU…
Have 3+ years of professional experience in a role that supports people, ideally, this will be in P&C, HR, or a related role. We know great P&C professionals can come from many different backgrounds, we love building teams with varied skills so if you don't have a people background but think you'd bring something amazing to the role, please apply
Are curious about how both people and things work. You're always asking questions, wanting to iterate and innovate to bring the best solution to the situation (whether that is a hard conversation or a system update, you're comfortable with both)
Have an innate sense of what a true hospitality culture looks like in practice. You care about how we make our crew feel and as a team, we are generous with our time to create delightful experiences for others
Are a thoughtful communicator who understands the impact of change and takes the time to anticipate responses and tailor your approach - whether this is sharing updates company-wide through our daily newsletter or updating policies & procedures in our wiki
Light up when thinking about learning and development - helping our people be their very best is what gets you up in the morningTake pride in creating thoughtful events with a clear purpose, using your understanding of individual team members to design memorable gatherings that foster connection and camaraderie.
Love reading, listening to podcasts, exploring new ideas and thinking about how they can be used at Bellroy
IF YOU WERE HERE LAST MONTH YOU MIGHT HAVE…
Heard about a team member having a tough time adjusting to a full-time schedule and reached out to understand what kind of support they needed
Chatted with a manager about an upcoming visa update for one of their reports and coordinated the process with our external visa advisors
Noticed our performance review process wasn't working in the way we expected and tweaked the setting in bob to ensure the process went off without a hitch
Reviewed our 2022 conference (our key annual learning and development event) feedback and come up with a few ideas for learning materials this year
Researched some best practice techniques for using surveys to gather qualitative and quantitative data and drafted the new iteration of our fortnightly pulse survey
Supported a manager through a performance issue by providing materials that might help them get the most out of their staff
Spoken to our recruitment lead about a new remote team member to personalise their onboarding to make sure they felt connected to the team within their first weeks
Listened to a podcast episode you especially enjoyed and shared it with the rest of the P&C team with some notes on what you thought about it
Helped Clare, our Head of People & Culture to put the final touches on her next external presentation
WHY WORK FOR BELLROY?
We make great products that delight people in their everyday lives. We help our staff love their work and grow as people. We believe in working to help make the world a better place. As a certified B Corp, we pursue better ways to source our leathers (for environmental impact and animal welfare), reduce our impact on the environment and make sure our products last as long as possible. We are constantly looking for better ways to do… well, everything.
LOCATION AND HOURS
This role is full-time and based in our Collingwood office.
Start Day: We're ready when you are!
---
---
Know someone who would be great for this job?
---
---